for Erik
You hurtle down a southern highway
Nothing you love better than this
Bike holding to the road, your face
Stretched to the wind splitting
Across the fahring. You can see
For miles, the truckers and the texters
The unfamiliar road and the trees, bent
With the remnants of summer heat.
You have poured your life
Into this bike, worked her to your specs
Cradled her old engine, pushed the throttle
And disappeared.
I can see us riding now, our disappearing future
Hurtling us to the stars, so far from home
We label them with numbers
And cannot count the miles.
We will hit that road before we know it,
Unable to look down or back,
We will hurtle through the dark
Wind that does not call our names.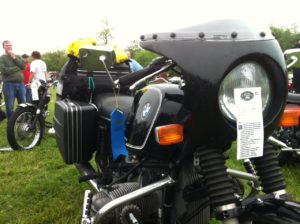 key words: motorcycles, BMW R-Series, eternity, love, death